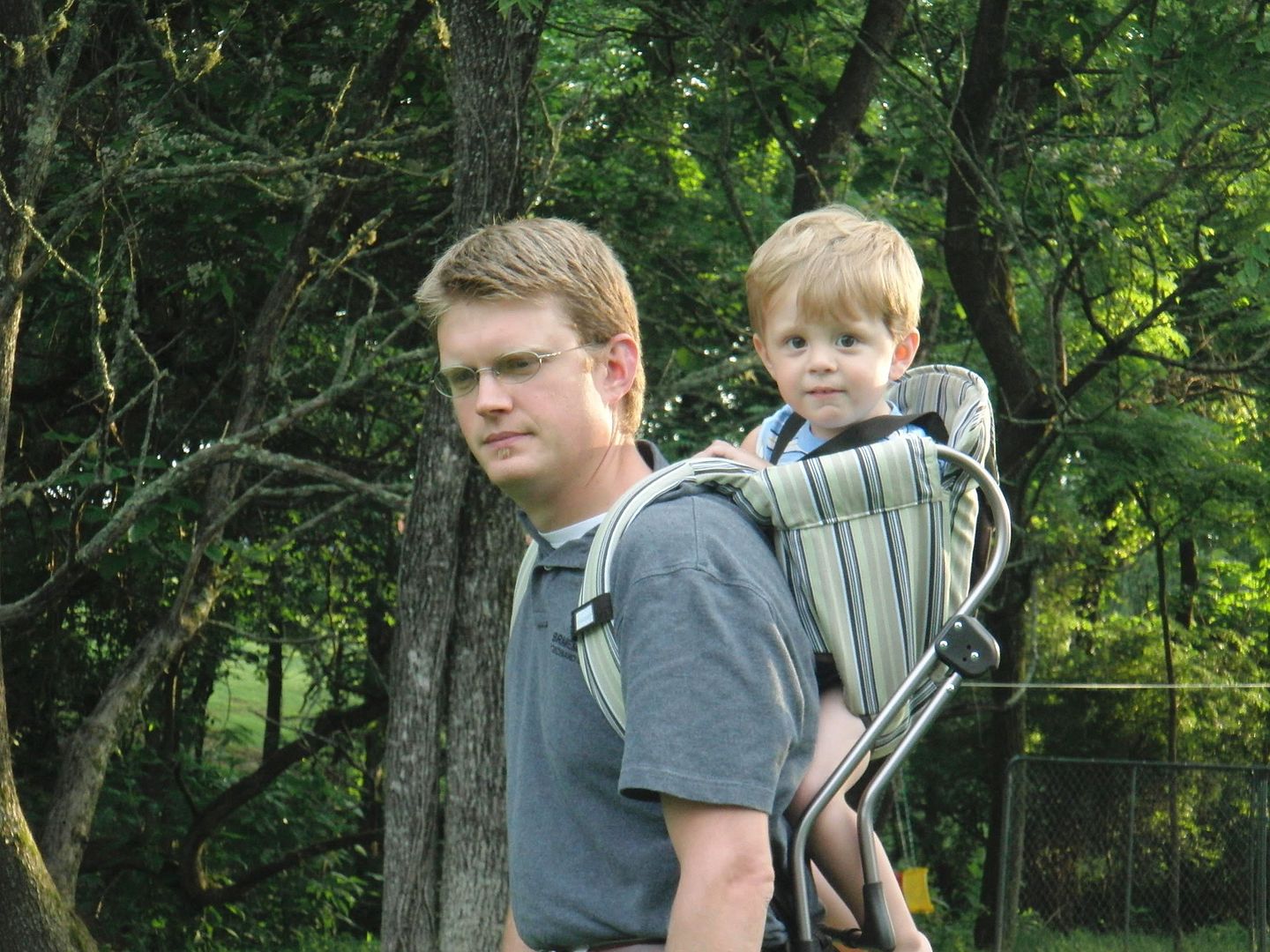 My son always wants to go where his daddy goes. There are times when my husband will go for a walk in the woods or doing something that he needs his hands free. While searching for different
carrier systems
that I thought would work for our son, I ran across the Kokopax Carrier. The Kokopax offered everything that I was looking for in a carrier.
When it arrived, my son was actually excited to give it a try. From out of the box to my husband actually wearing him took about a minute if that. Being that my husband is the main reviewer of this product, he said that it works great. It was so easy to put my son in the carrier. With the kickstand feature it is so easy to just place them in it like it's a seat, then simply lift it up and place it on your shoulders. It is so much easier to use than alot of the carrier out there! Also, to go from my husband wearing it to myself, it only takes a second to adjust the shoulder strap!
To read more of this review visit,
As They Grow Up
. Also while you are there, don't forget to enter the contest for a great Kokopax tote!