Want to be listed in the Playdate Picks forum? It's easy!

Step 1: Join the Playdate Picks forum

Step 2: Leave your button code here (You have to log in to Playdate Picks Forum for this address to work): Want Your Button Listed

Step 3: Let me know if you are a Review Site, Mom-Blogging Site or a site that sells goodies for moms and children.
Step 4: Grab the Playdate Picks button - it's on the left sidebar.
Review Sites:
Mom's in the know blog about products they love, host contests and maybe a little bit more!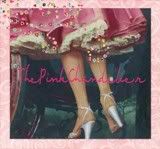 Mom-Blogging Sites:
Day-to-day adventures from real moms. Very funny, a little scary, all real!


Stuff to Browse & Buy:
Items for mom and children.
Stuff to Eat